DEAN OF THE COLLEGE OF MONARCHS
Percilla Moore
PAST EMPEROR SEAT
Jase Nelson
PAST EMPRESS SEAT
Bobby Horton (Victoria)
JIMMY MOORE FUND ADMINISTRATOR
Jerry Nabarrete-Stuart
JERRY SWETT FUND ADMINISTRATOR
Kyle Rolland (Seranitee Love Manhattan)
SCHOLARSHIP FUND ADMINISTRATOR
Doug Flanders (Martini) and Scot Tee
MAE FUND ADMINISTRATOR
MyKala Wilson-Zorman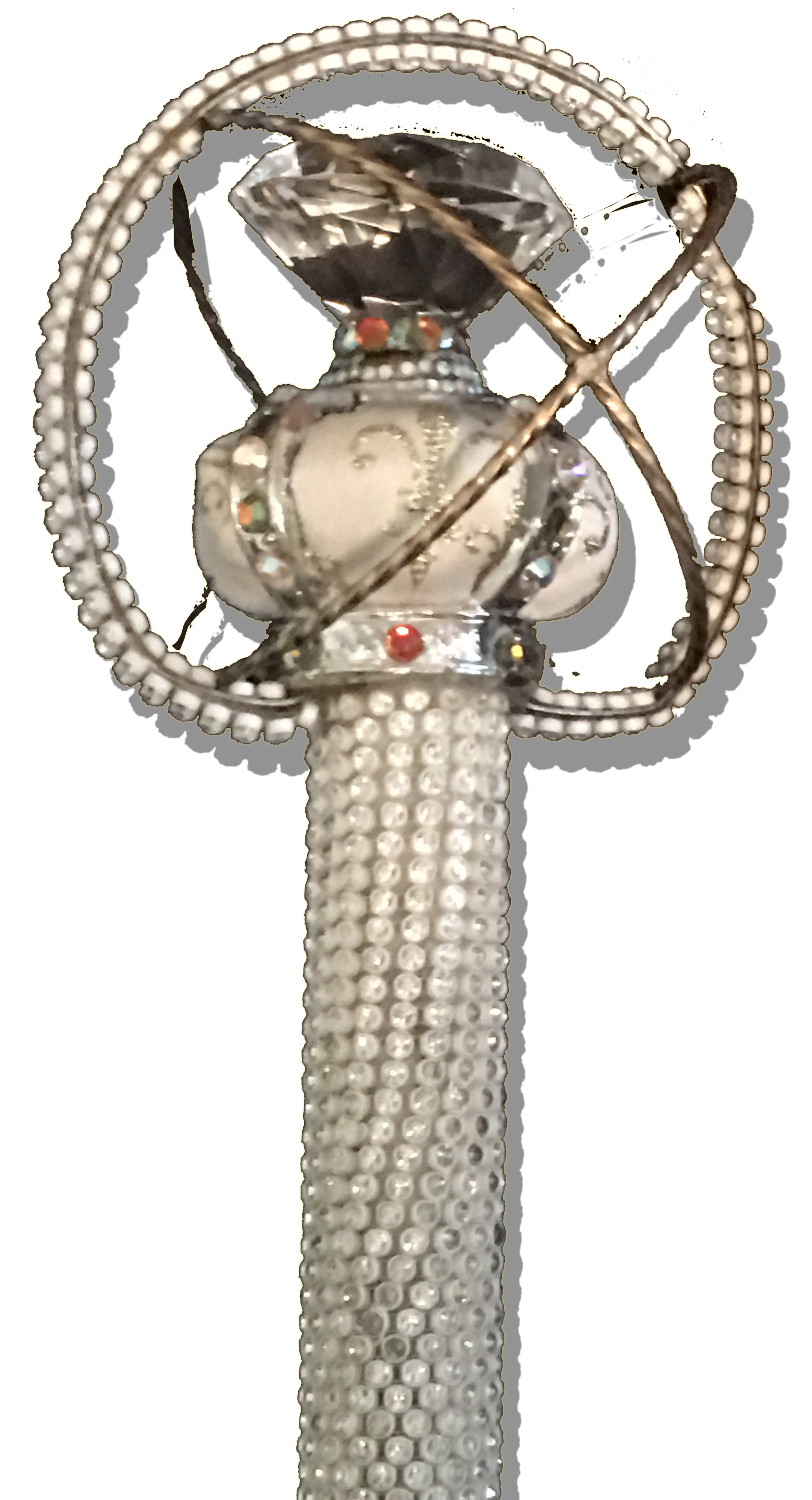 The Imperial Sceptre of the ISGCI was originally designed by the ISGCI King Father, Ken Litz-Bixler many decades ago. This original Sceptre was first acknowledged and used when the ISGCI Queen Mother, Victoria, reigned as Gem Empress XIX. sceptre2
Ken states that when Victoria had the Sceptre that it wasn't completely finished yet, so a part of the staff only had velvet wrapped around it. Victoria would hide this 'issue' with her hand while holding the Sceptre.
Gem Empress XVII, Brittany, was the last Monarch to have and use the original Sceptre. During her reign the Sceptre broke and a replacement was fashioned from parts of the original.
The gem that adorns the ISGCI's current Sceptre is a replacement of the one that was donated by Gem Emperor II, Glenn, for the second-designed Sceptre. The current version was adorned to the the Sceptre when Glenn's gem broke.
Imperial State Empress Crown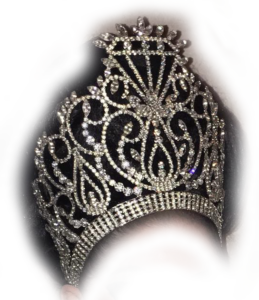 The Imperial State Crown is the second design incarnation for the Gem Court's imperial regalia, with the original crown design — whom some refer to affectionately as "the dog dish" or, more simply, as "the ashtray" — having been retired during Reign 25.
It was our Wonderful Gem Empress XXII and XXV Marilynn who designed our current State Crown for the ISGCI's 25th Anniversary. Marilynn has said that she wanted something everyone could remember and identify as Idaho.
The State Crown gets passed from Empress to Empress on the night of crowning.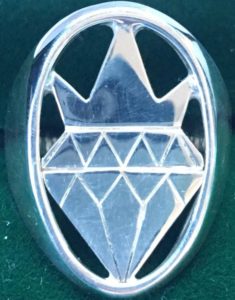 A bit of history on the Imperial Sovereign Gem Court of all Idaho (ISGCI) – the Gem with Crown Ring on an oval face.
When Gem Emperor 7 Troy Sherrill and Gem Empress 9 Lapis stepped down from their Emperor and Empress (E&E) positions they were presented with the Gem and Crown Ring as a gift from Rose Empress 28 Dora Jar (they were the first to dawn the Gem with Crown ring).
The rings were once again presented to Gem Emperor 18 William Snow and Gem Empress 18 Cassidy Snow as a step-down gift by Rose Empress 28 Dora Jar; after Reign 18, King Father of all Idaho & Gem Emperor 19 and 24 Ken Litz-Bixler had Artsmith's Jeweler copy the mold design from Gem Emperor Troy's ring, and since then this has been the gift that the ISGCI presents to ISGCI E&E's who have successfully completed their year, traditionally at victory brunch.